Human hair blend wig HB NOELLE, SEPIA Love it wig collection, color #613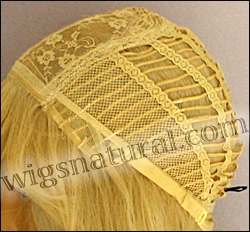 Product Description
Color shown: #613.
What is Love it Human Hair Blend? Everything you want in a wig...Contemporary & Fashionable Style, The Look, Feel, & Flexibility of real hair, and in a Quality product. Here it is. It's for you. We hope you Love it!
Skin top. Wig length: 24", weight: 8.1 oz. Hair type: Human Hair/Futura fiber Blend. Heat resistant, blow dryer and curling iron safe.
Available hair colors: 1, 1B, 4, 613, MF4/27/30.
Availability: usually ships in 2-3 business days.