Envy mono top with lace front wig Rylee, color shown toasted sesame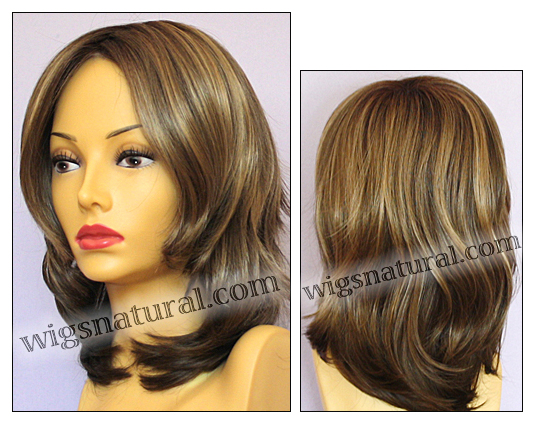 Product Description
Color shown: toasted sesame.
Head size: average. Mono top lace front. Front: 6.5". Crown: 8". Side: 6". Nape: 8.5". Weight: 3.46 ozs (98gms).
Available colors: almond breeze, amaretto cream, black, chocolate caramel, chocolate cherry, cinnamon raisin, creamed coffee, dark blonde, dark brown, dark red, frosted, ginger cream, golden nutmeg, light blonde, light brown, lighter red, medium blonde, medium brown, mocha frost, sparkling champagne, toasted sesame, vanilla butter. To see what the actually hair colors look like, please check the page Envy Wig Color Chart - on Wigs under the Color Chart category.
Availability: usually ships in 3-6 business days.